The Kansas Teen Transportation Safety Conference started out with a video greeting from Trooper Ben Gardner and surprise guest, American actor Eric Stonestreet. Together, they welcomed a group of more than 200 high school students who attended the first day of the event in Topeka. The students are leaders of traffic safety programs at their schools.
Laykn Leigh, a sophomore from Ellsworth High School, said that the first day of the conference was very interesting.
"The conference was really eye-opening," Leigh said. "We plan on bringing a lot of information back to our school."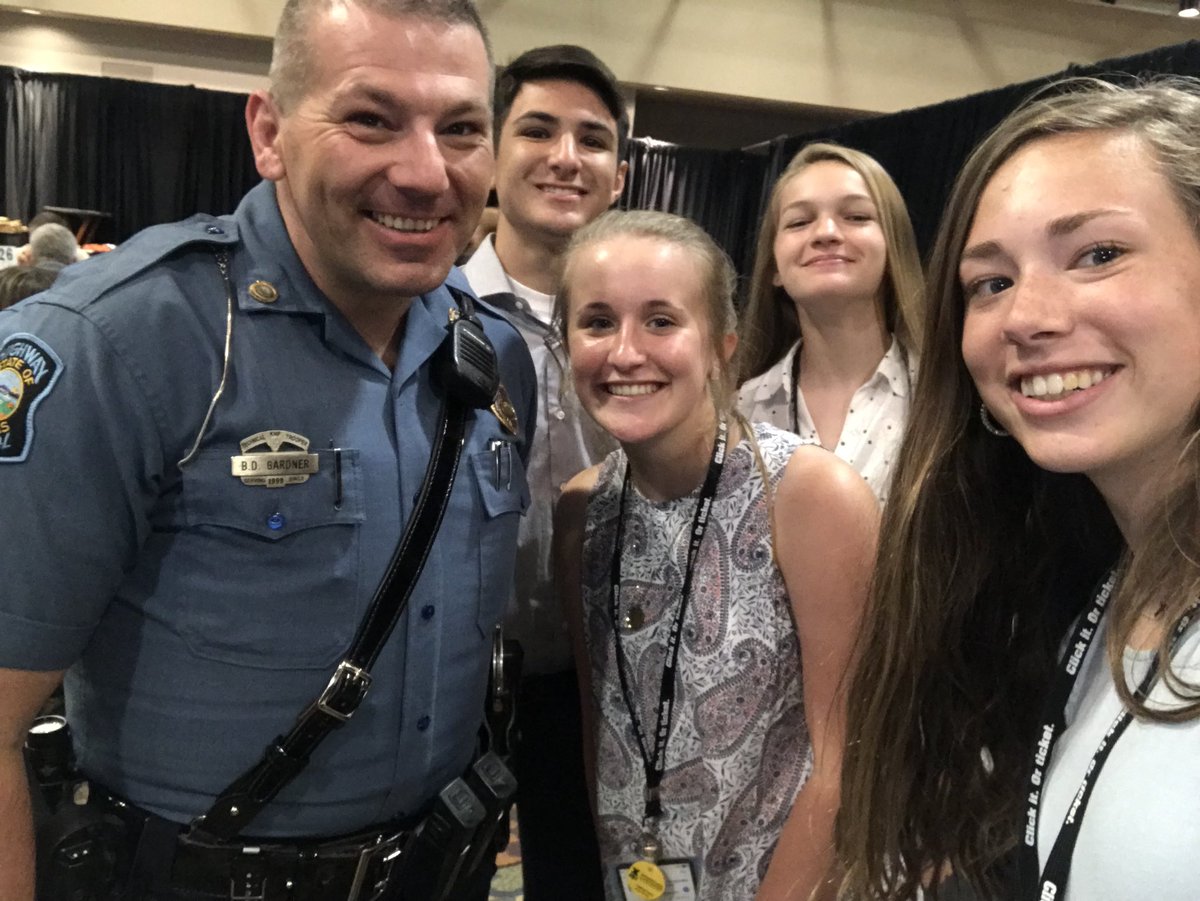 Students from Ellsworth High School snap a selfie with Trooper Ben Gardner. They were a few of the many students who attended the Teen Traffic Safety Conference in Topeka. (Courtesy photo)
The conference, which is sponsored by the Kansas Department of Transportation and AAA, is designed to share timely topics of interest to the transportation community. It is bringing students together to collaborate, develop their leadership and strengthen their communications and teamwork skills. Once they return home, they will then have the opportunity to educate their peers and communities about the importance of improving traffic safety behaviors.
Students from Goodland High traveled across the state to attend the first Kansas Teen Transportation Safety Conference.
While at the event, traffic safety professionals and Kansas safety advocates will continue to have the opportunity to share with the students during interactive sessions. Scholarship opportunities from Stonestreet are being awarded during the conference. The event ends this afternoon.